Equipment:
Here is some info about the tranceiver and the computer i'm working with on packet.
My transceiver is an Maxon Mx 1000 with 40 channels. and has an ouput of 4 wat
My Tnc packet modem is an Tiny-2 MK-2 this modem has lots of features:
- Digital DCD for operating with unsquelched radios
- Personal message system
- 64 K EPROM
- Crystal controlled IC modem supports standard 1200/2200 Hz tones used for 1200 baud packet.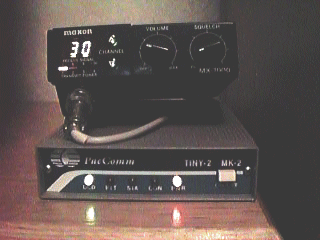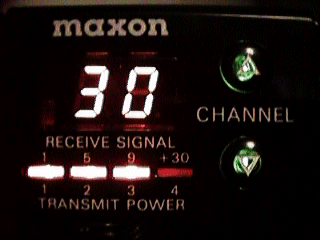 My Computer:
Intel Pentium with mmx technolgy 166 Mhz.
40 mb intern 256kb cache
36x speed cd-rom player
2,1 Gigabyte harddisk
3D blaster Voodoo2 12 MB memory
33k6 internal fax/tel modem
cd rw Philiphs CCD 3610
ISDN modem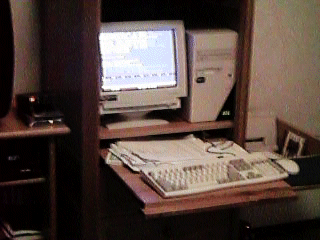 Lid van het Holland HyperBanner Netwerk